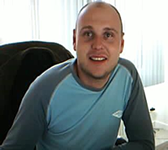 Before founding Zofase Management, Serge Pennartz served a variety of roles at SportMed, Fitness Systems, Astra Fitness Systems and Inline Benelux.
In 1998 he decided to startup T&G Systems that was at first servicing a lot of fitness and healthclubs. More and more demand came to also start building administration tool, therefore he decided to launch in 2000 Controlplus Int. Today he is still managing director of this company as well as from Zofase Int.
Since demand kept on comming from many different angles, he decided also to start up
Zofase Int
in 2007 which does more web-oriented developments, of which spinned off projects like
Mysportspage.eu
and
Mynobellife.com
and commercial activities like Myrubysite.com CMS systems.